The Newport Charter Yacht Show presented by Helly Hansen Newport now has 20 yachts registered for the show with several more expected to enter in the next 6-8 weeks.
Dates for the four-day event, which welcomes registered and credentialed industry professionals who represent clients interested in chartering a luxury yacht in New England, are June 17-20, 2019. The Newport Charter Yacht Show is the only one of its kind in the U.S. and will feature an exquisite collection of world-class yachts for charter.
The Charter Show is offering a $50 discount through the end of April for all charter brokers who are members of AYCA, CYBA, IYBA or MYBA.
Participating Yachts (as of April 22, 2019)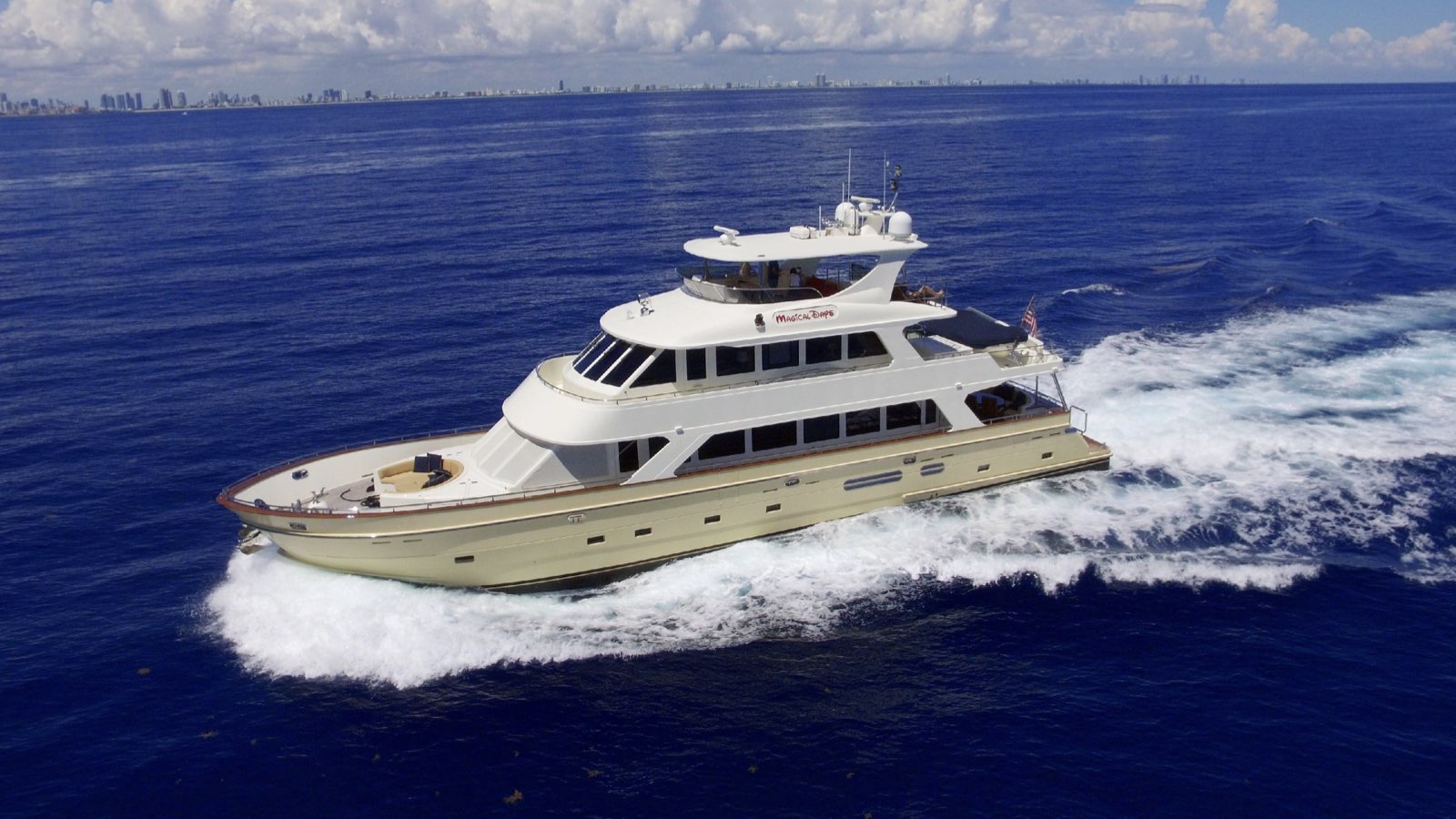 Helly Hansen, the Show's presenting sponsor, will be onsite during the show and can also deliver custom and/or personalized gear in time for the show if ordered now! View Helly's full selection at bigweathergear.com.
Contact Meghan Norton, mnorton@bigweathergear.com to add your custom logo to your products.
Hotel Room Block
The Newport Charter Yacht Show has partnered with the Newport Marriott for rooming needs during the Charter Show. The Newport Marriott is within walking distance to Newport Shipyard and is offering a discounted rate of $285/night during the show. To take advantage of this discounted rate, reservations must be made by Monday, May 20, 2019. Click here to book your room: www.Marriott.com

Culinary Competitions and Tablescaping Challenge
Chefs and interior crew aboard participating yachts will add zest to the show on Tuesday, June 18th, Wednesday, June 19th, and Thursday, June 20th when they contend head-to-head in culinary competitions and a tablescaping challenge. Organized by Winnie DeCoster of Captains' Concierge, details regarding this year's culinary theme will be posted on the Newport Charter Yacht Show web site soon. Interior crew will also compete in a Designer Water Contest, organized and sponsored by Charter Yacht Brokers Association (CYBA), which was started to help eliminate plastic water bottle waste on yachts. Yacht chefs and stewardesses will be encouraged to create "yacht speciality water" infused with ingredients of their choice. More information can be found on the CYBA Web site.
AYCA Industry Focused Seminars
AYCA's "speed info presentation" seminar format was so popular in 2018, they have decided to use the same format again this year. There will be six roundtables for speakers to rotate from table to table for after the annual AYCA breakfast on Thursday, June 20 in the Main Show Tent. It will be an intimate setting where you will sit at a table of your peers and gather information as presenters bring pertinent industry information to you!
Guest speakers, also hosted and organized by the AYCA, will be featured on June 18 and 19 for one hour during breakfast (8:45am-9:45am) on subjects important for charter professionals and captains.
The AYCA committee is working on securing interesting topics for this year and more information will be posted soon! For more information, contact AYCA PR CHAIR: Carol Kent (vacation@carolkent.com)
About Newport Shipyard:
Newport Shipyard is the owner and producer of the Newport Charter Yacht Show. In 2019, Newport Shipyard will also be the host site for the Candy Store Cup superyacht regatta from July 26-27; the Newport Yacht Rendezvous benefitting the Boys & Girls Club of Newport County on August 9; and the Brokerage Boat Show held concurrently with the Newport International Boat Show September 12-15.
Newport Shipyard is a full-service marina and shipyard with over 3,500 linear feet of dock space that can accommodate yachts up to 300+ feet LOA. Newport Shipyard owns and operates four Marine Travelifts, one of which (500 MT), is the largest yacht lift in New England. One of the most popular and recommended shipyards in the USA, Newport Shipyard offers many amenities to captains and crew including: a dockside café, ship store, fitness center, courtesy vehicles, crew housing and more. To capture the complete Newport Shipyard experience, visit: